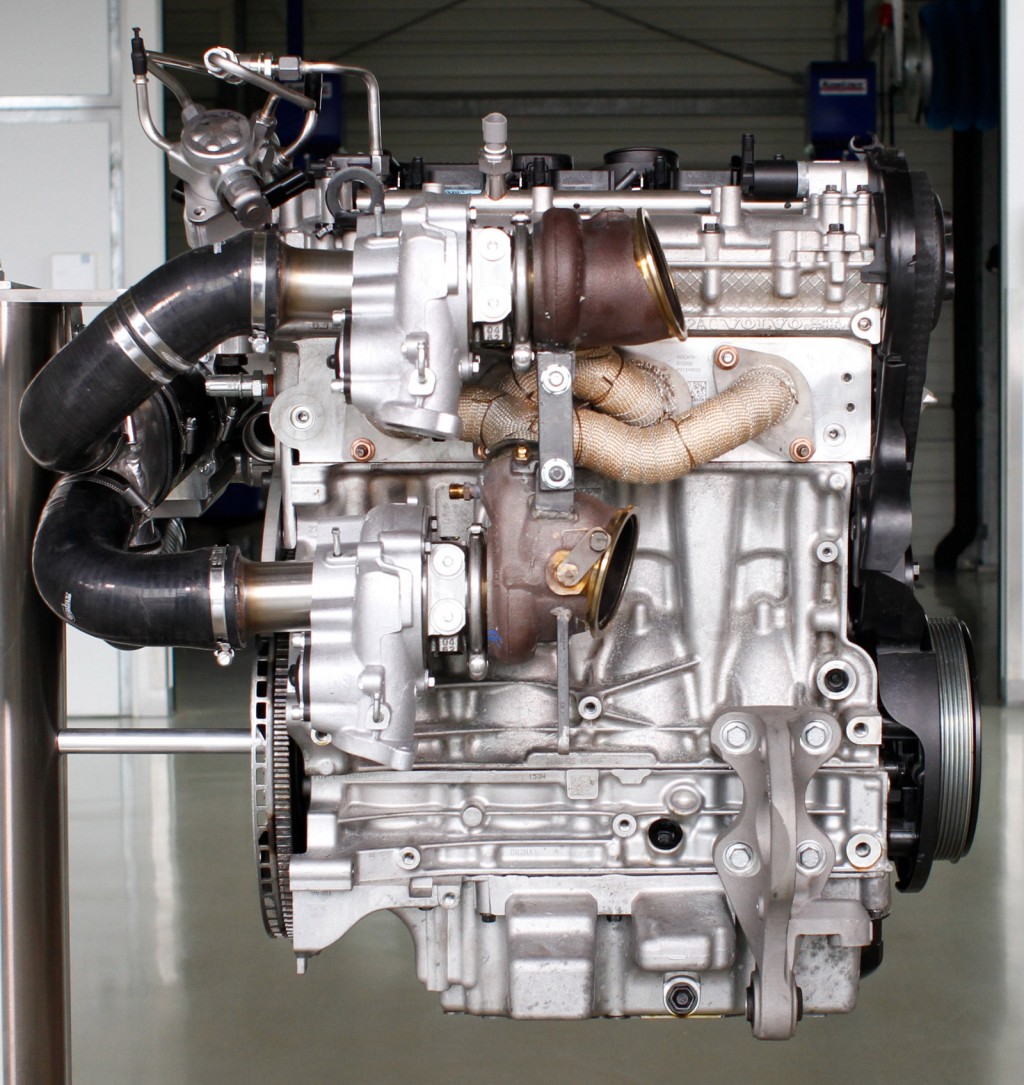 Now Volvo has revealed a unique combination of performance & efficiency with the high Performance Drive-E Powertrain Concept.The 2L 4-cylinder petrol engine is with no less than 450horsepower.
"When we launched the Drive-E powertrain family, our aim was to deliver the most advanced 4-cylinder engines in the industry based on emissions and fuel consumption relative to performance and drivability. We knew that 320 hp in our petrol configuration was just a starting point. The 450 hp High Performance Drive-E Powertrain Concept, demonstrates this ambition and the versatility of the Drive-E Powertrains," says Dr. Peter Mertens, Senior Vice President for Research and Development at Volvo Car Group. This concept is based on a set of technologies that's not usually found in a 4-cylinder engine.The engine uses 2 parallel turbocharges which are connected and fed by an electrically turbo compressor.The compressor is used to spool up the 2 parallel turbochargers.Fuel is supplied by a duel fuel pump working @250bar pressure.
DON'T MISS THE VIDEO OF PISTONS AT 10.000RPM
"There are several high power small size applications where one large turbo is used to create a high level of power available from other manufacturers, but the driving experience suffers due to slow engine response. We felt that with our heritage of being among the first car companies to embrace and offer a broad range of turbo technology since 1981, that we could improve this," says Michael Fleiss, Vice President of Powertrain Engineering at Volvo Car Group.
"This was a very exciting project as we pioneered a combination of technologies in the same application, and the result is a quite unique engine with its high power yet quick response. Above all, its compact size improves weight distribution between the front and rear axle and lowers the center of gravity – two factors that have a significant effect on the handling, whether it is a race car or a street car," continues Mattias Evensson, Race Engine Director at Volvo Polestar Racing.
"It may sound odd, but this 450 hp powertrain concept is an important part of the Drive-E development program. Down-sizing must offer customers attractive and usable power for broad scale emissions reduction to work. Compact powertrains free up space and weight in the structure of the car, which can be used for electrification and even further emissions reduction. And that is our ultimate ambition," says Dr. Mertens.
We have a question : Should more engines be designed like this?
Furthermore we suggest to watch the video, also feel free to share with us your opinion