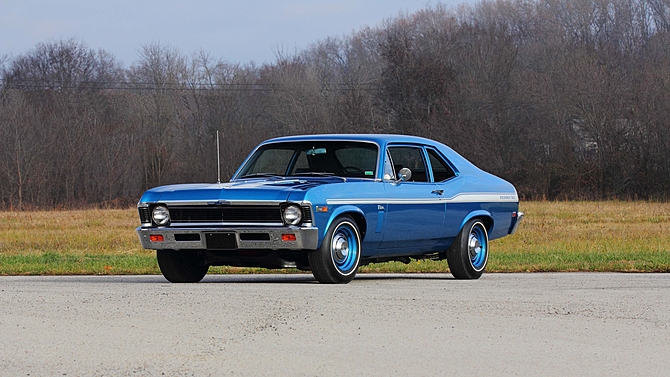 This unique 1969 Yenko Nova is headed to Mecum's Krissimmee auction in mid-January 2015.As you may know when it comes to Yenko Chevrolets,the Camaros and Chevelles get the most glory for two reasons,for the number that were produced and the second because in '69 they were factory built with 427s.Unfortunately,the 1969 Nova is not a factory built,but it's the fastest YENKO of all.According to this 4-speed example that is headed to Kissimmee,the last time that has been restored was around 15 years ago.
DON'T MISS: The Ultimate 1,160HP Super Sleeper 72' Nova
This amazing car sports LeMans Blue adorned with Yenko/SC graphics and is also complemented with poverty caps, black bench-seat interior, AM radio, and not much else.
What do you think of this car? Feel free to share with us your opinion.