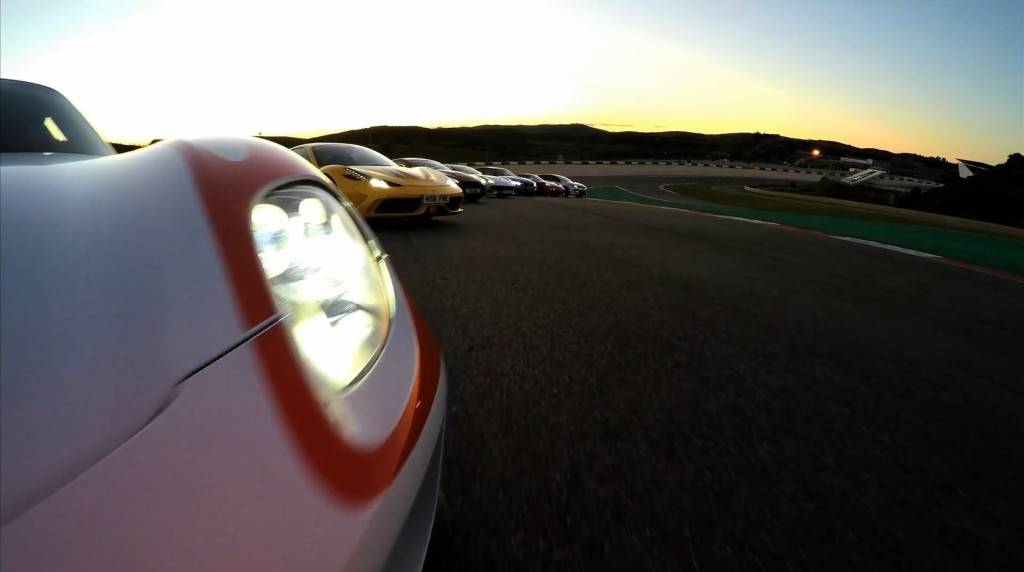 We mostly know Chris Harris for his amazing videos! Yes, really! He never fails on making some of the best car videos in the world! So, the "2014 Car of the Year" makes no exception. Shot in the beautiful Portimao circuit in Portugal, Chris gathered some of the best cars in the world like the Porsche 918, Ferrari F12, Ferrari 458 Speciale, AstonMartin V12 Vantage S, BMW M3, Porsche 911 GT3 and the Renault Megane Trophy R. For those of you wondering why there is no McLaren P1 or a LaFerrari, Harris explains in his twitter feed that although Mclaren did tried to get a P1 on time in Portugal, it just wasn't possible. The LaFerrari on the other side, is never tested outside the suburbs of Maranello by anyone yet, so it was out of reach for the producers even before the start of organising this gathering.
But these problems didn't changed the epicness of this year's "2014 Car of the Year"! It still looks a lot like a long-awaited movie! So, prepare to see one of the most beautiful videos of this year!
….oh, we forgot to add something: there's no Car of the Year for 2014!