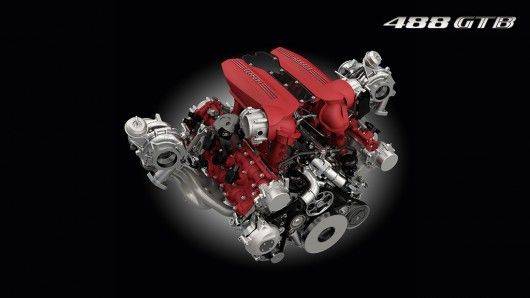 A few weeks after its official unveil at a private event in the Maranello factory, the all new Ferrari 488 GTB takes life in 2015 Geneva Internation Motor Show!
With it also comes a shoer video showcasing the characteristics of the new crazy Rrari which will replace the highly successful Ferrari 458 series that we will never forget. 458 Italia and Speciale surprised everybody with its amazing look, astonishing performance and surely the exhause note! Well, this starts one of the most debated features of the 488. The 4.5 litre V8 has been replaced by a modest 3.9 litre twin turbocharged V8 which is capable of generating 670 hp and 560 lb-ft of torque. Everybody inside the cars world knows that turbos reduce the screaming sound on the exhaust notes which we absolutely love. But watching the video below will surprise everybody. The sound doesn't seem to be so worse. Sure, it makes a lot of difference from the 458's sound but it cool!
Oh, sorry, weighing at just over 1300 kg, the 488 GTB can accelerate from 0-60 mph in 3 seconds and reach the speeds of over 200 mph. Hmm, not bad, not?
Let's check out the video!