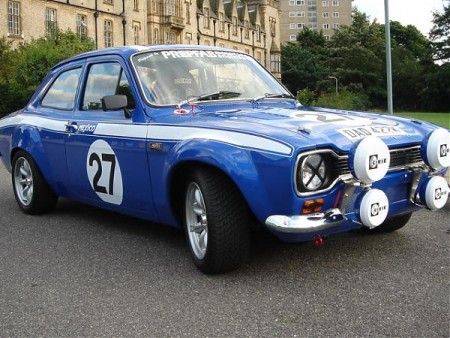 Dramatic CCTV of the "audacious" ram-raid theft of a classic car in Ripley shows a Land Rover being reversed through the showroom window.
Hooded thieves stole the vintage Ford Escort Mexico from Trackspeed Racing in Portsmouth Road at around 9.20pm on Tuesday (March 3).
The footage released by Surrey Police shows an old Land Rover Defender smashing through the glass frontage of the showroom, before two suspects in white and blue jumpsuits leap out while another stays in the vehicle.
One of the thieves chains up the classic automobile to the Land Rover, while the blue-clothed offender gets behind the wheel of the Ford Escort.
In a lightning quick raid of 40 seconds, the Ford is then dragged out of the building.
The blue MK1 1972 – on sale at the showroom for £120,000 and owned by Mark McCracken – has the number 27 on its side and registration DAD 422K.
The thieves sped off in the direction of Ripley but have not been traced.
via getSURREY