The Bugatti Chiron is the new 2016's hypercar king,and as expected,the details about it are as spectacular as the car itself.Almost 1500bhp and 1180 torque,the Bugatti Chiron's engine weighs almost 600kg.
The details about the Chiron do not concentrate only on the exterior,the interior plays a major part also.
The carbon fiber that is inside the car,isn't there just for looks,its actually part of the dashboard,and Bugatti has also found out how to deploy the airbags through carbon fiber,so everything is working for the best.Rest assured that there are no cheap parts on the interior.The indicator stalks are slim-line milled aluminium items,aswell as the buttons on the steering wheel.Even the graphics on those volume control arrows,and so on are also fully milled and filled with a special coating.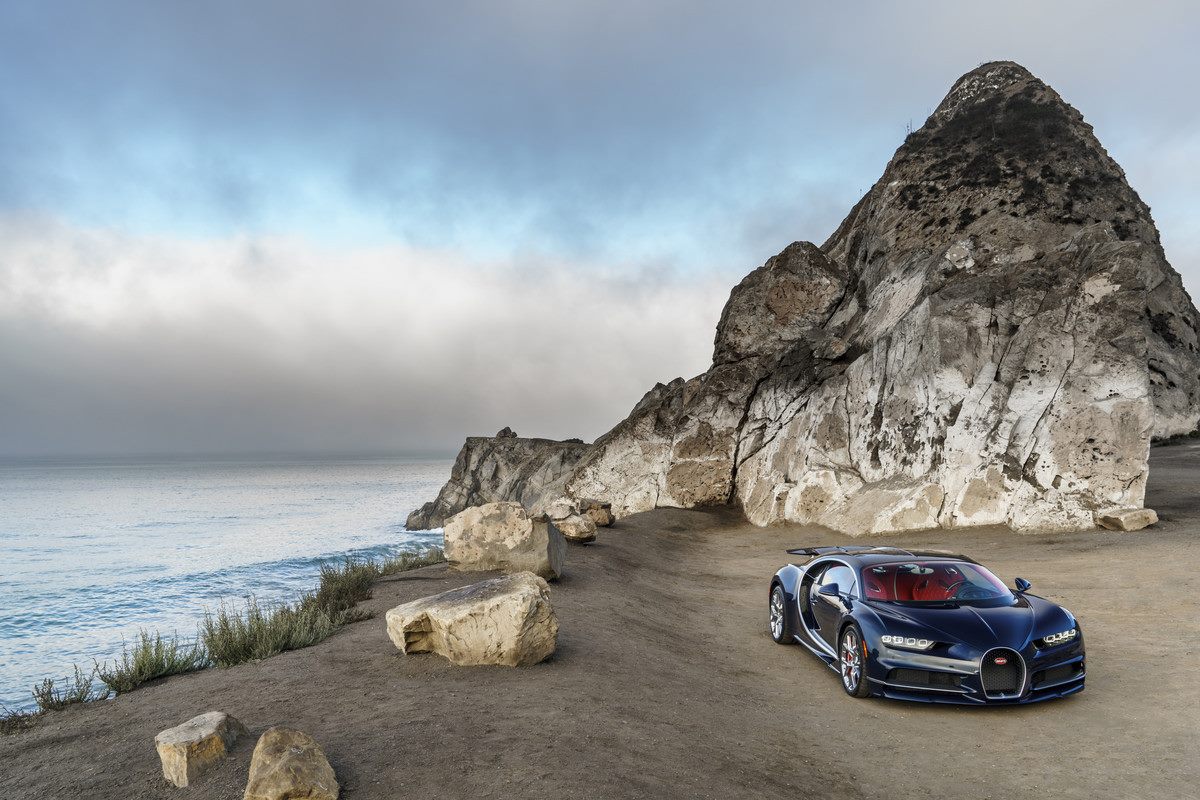 The speaker grilles for the Accuton sub-woofers,are almost invisible.The exterior spine line pays homage to the type 57 Atlantic,continues and is resolved inside,and it is illuminated.Even the switch for the interior light is trimmed in leather,and the rear view mirror is also milled aluminium,with a unique finish.The Chiron has such unique details,that even that special speed key that makes the Bugatti Chiron use its full power,it's a little alloy silver that's seats in its dedicated place.Bugatties engine,might be the biggest road car engine with 4 turbos,16 cylinders,eight liters,and now the Chiron delivers 25% more power than the old Veyron.As for the exterior,the Chiron looks the way it looks,because of the aerodynamics,to optimize thermal efficiency.Achim Anscheidt the design director,said that they were looking for a shape that doesn't lose its time,just like the 911.So the Chiron is here for the long term and doesn't want to leave,and we are happy about it.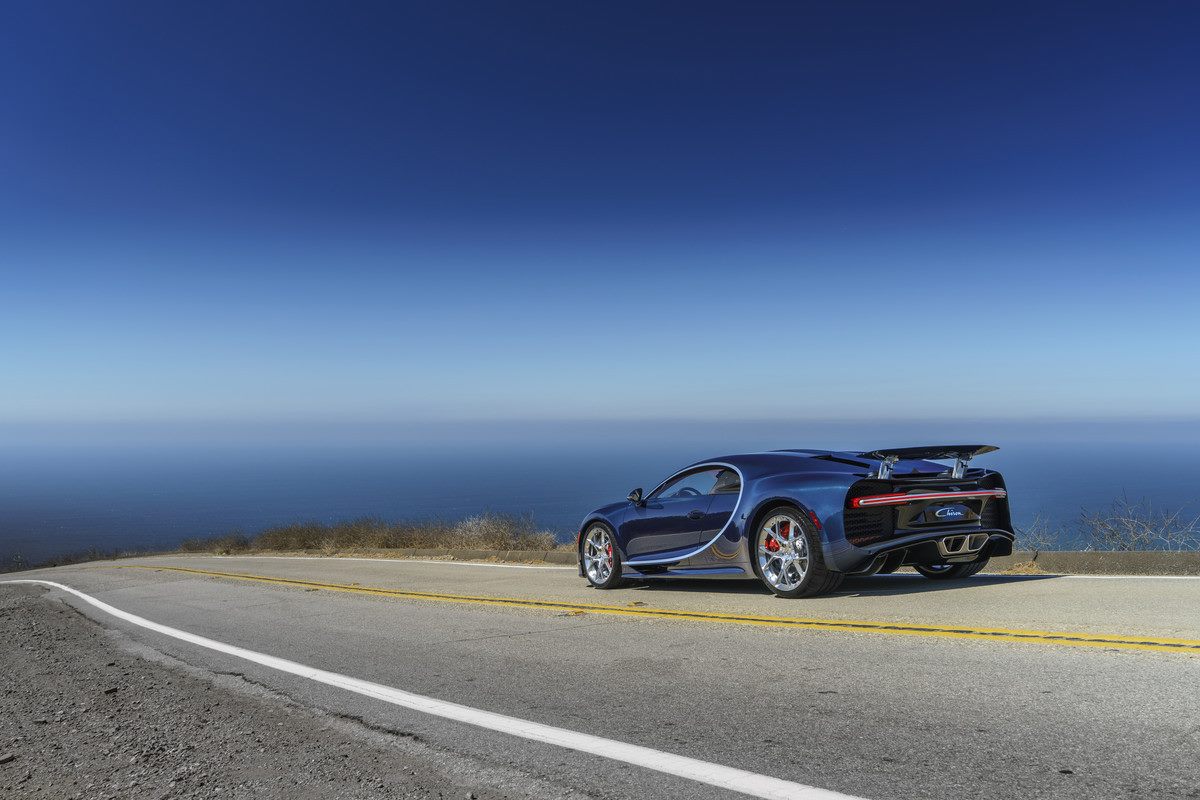 Bugatti Chiron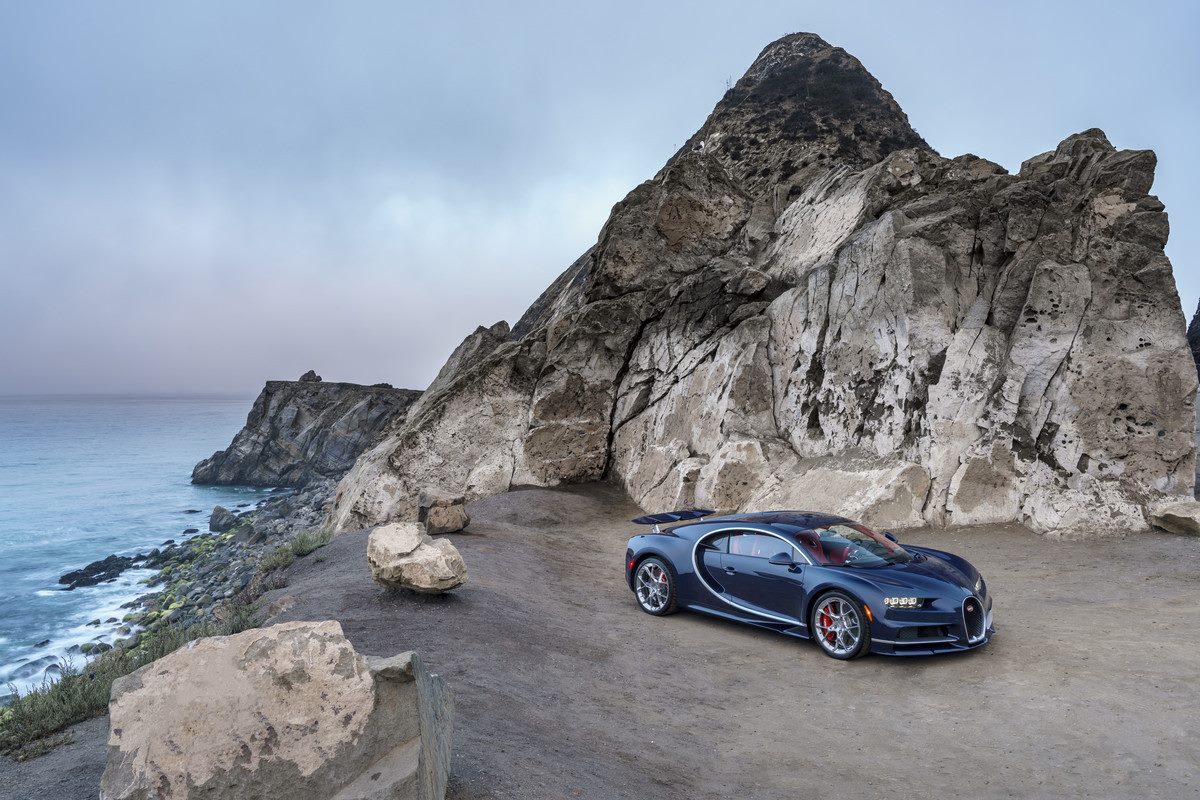 Bugatti Chiron