Is the water injection system becoming a common thing in automotive technology?
The regular BMW M4 makes about 425 horsepower,while the M4 GTS makes 500 horses thanks to a water injection system,which was developed in cooperation with Bosch,and now Bosch is offering this kind of technology to other automakers.
Water injection works by spritzing the intake manifold with water vapor. This lowers the temperature and reduces the likelihood of engine knock,which results in better fuel economy and more power.Even though BMW sees this tech as extra horses,Bosch sees it more as a way to reduce fuel consumption.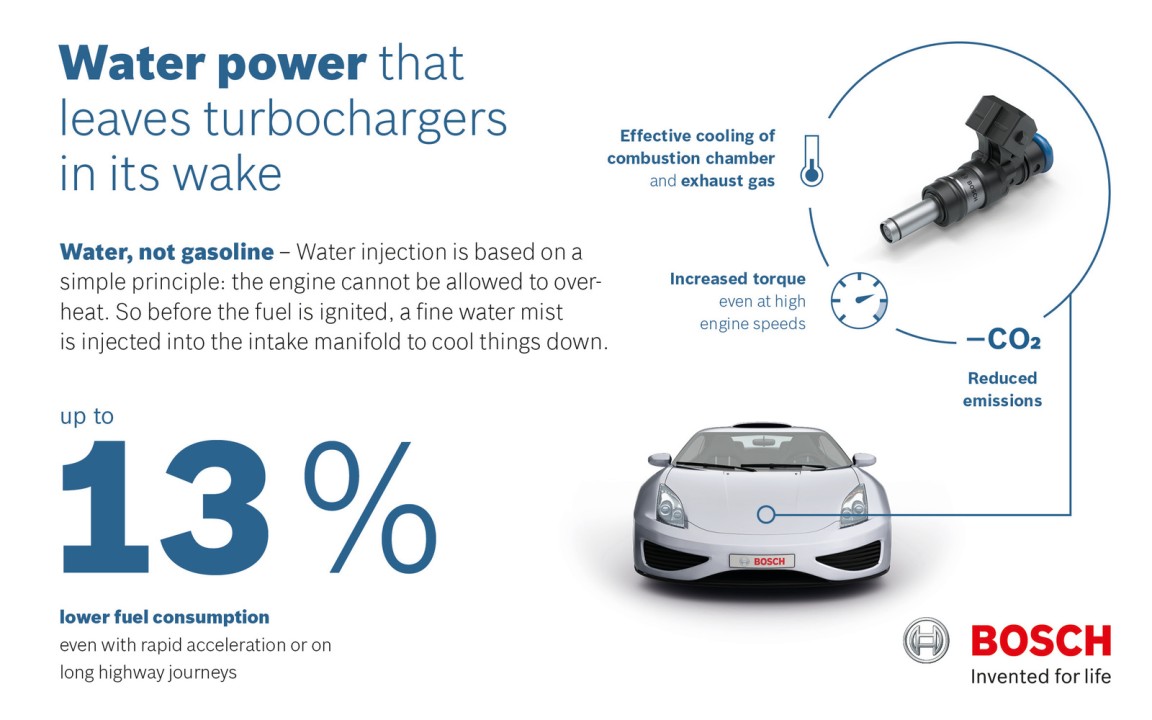 The company says that its water injection system can increase fuel efficiency by 13%, as well as reduce carbon emissions by 4%. But Bosch's global products manager Fabiana Piazza,says that those gains are only really seen in forced-induction engines,with a high specific output—at least 107 horsepower per liter.Water injection system isn't a new technology,it was first used in airplanes,and later it found its way to race cars.Saab first offered it in the 1978 99 turbo S.It will be interesting to see which automaker,will decide to house this tech to its cars.Who wouldn't want a system that offers more power and better fuel consumption.
ALSO DON'T MISS: Infiniti's new engine with variable compression has a lot to offer.