There are a lot of crazy swaps done to some cars that we have recently seen, but this definitely takes the trophy. This Z4 has been swapped with an 8.3 liter Dodge Viper Engine, yes it's not an LS swap. This is craziness to a whole different level, and as you can see, the Viper's engine has been fit to the Z4's tinny body. T
he engine makes 540bhp and 550 lb ft of torque. The builders of the car have also put Audi's R8 brakes with six piston brakes. The car also has a Stahlus roll cage, plus unique one-off stainless steel manifolds and a radiator oil pan, and prop shaft on aluminum.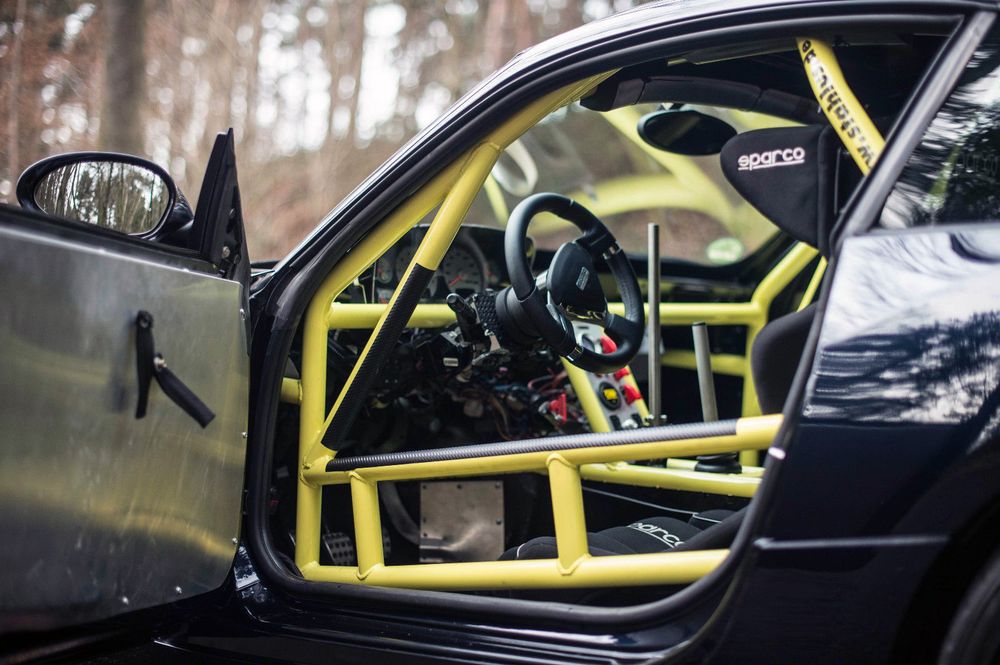 It also has bespoke drive shafts, made with special steel and a bunch of other unique parts, made just for this car. The car is up for sale and the seller says that it can also be supercharged, but we doubt that that's legal in Germany. And even of the car gets supercharged, it would need a lot of race spec upgrades if it goes to 700bhp. The car is up for sale for 49,500 euros, but the sellers says he accepts close offers also.