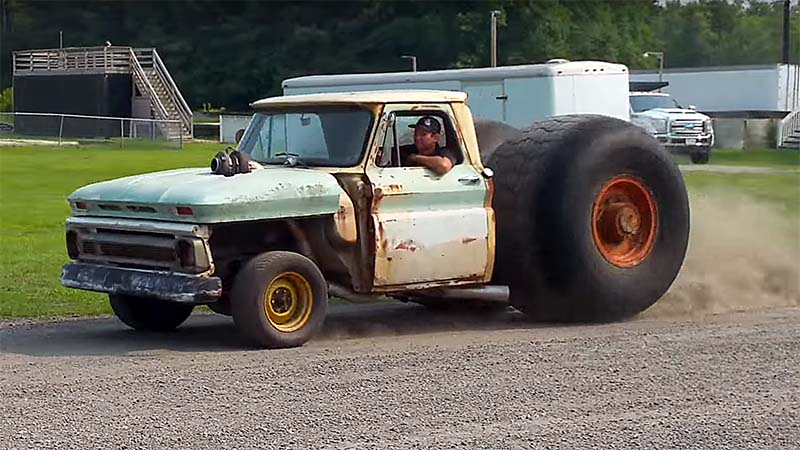 There are a million ways to mod your car in order to look different, and this one says different in a big way, or big tire 's…
These guys might have fit one of the largest and biggest set of tires we have ever seen.
This Chevrolet C10 isn't lifted or anything, but the rear of the truck has been heavily cut and modified, to fit those gigantic tires in the back. It sure looks hilarious, but we have to say amazing work. Further more check out the video below!
big tire